What to Expect
Our Youth Group meets Friday night's during the school term. We welcome teenagers who are currently in grade 7-12. On a normal night we meet between 7:00 pm - 9:00 pm, in which you can expect:
Music
Prayer
Bible Messages & Studies
Games & Activities
Supper & Free Time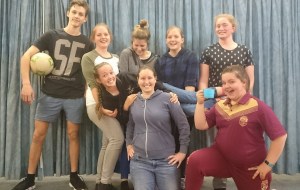 Camps
As a youth group, we promote and attend several youth camps a year. These are:
We see great value in our youth attending camps, to help them grow in discipleship and Godly community. We also realise camps can be expensive, therefore the church is happy to help with finances and continually fundraise for camps to ensure that money is not an issue for families.


Leaders
Our leaders (those older than 18) are required to have blue cards and set a Godly example for our youth. A blue card can be obtained through blue card services.


Forms
To help us serve your teens to the best of our ability, each person in attendance is required to provide a participant form.